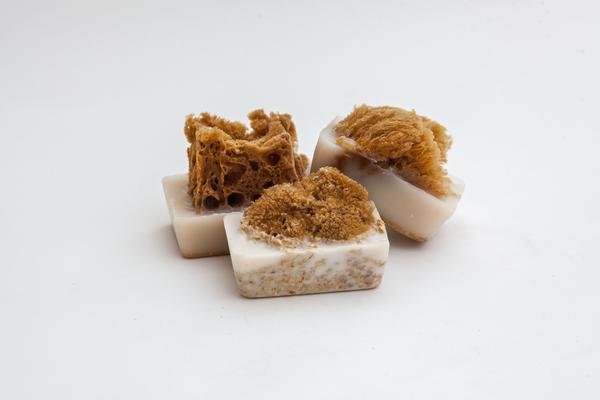 Natural Sponge Soap
Pineapple Papaya: A tantalizing blend of sweet, juicy and tropical! At first sniff pineapple and coconut palm open this bright fragrance. Then notes of papaya, guava and mandarin. Let this sponge soap and its creamy lather take you to a tropical paradise!
Almond: This sweet smelling natural sponge soap has added oatmeal for extra moisturizing. Your skin will feel soft and smell extra sweet!
Lavender: Brighten up your shower or sink with this beautiful natural sponge soap. You will feel a peaceful clean with our herbaceous, calming lavender. A soft, natural sponge brings out the most lather with a great lavender scent.
Mango Papaya: Enjoy the aroma of fresh fruit with a beautiful natural sea sponge which adds an amazing creamy lather. Close your eyes and let the smell of island mangos, fresh cilantro and sweet peaches take you away to a tropical paradise.
Ocean: Our beautiful ocean scented natural sponge soap will take you back to a memory of having sand between your toes and a beachy breeze in your hair.
Rush: Clean and fresh! This scent resembles Drakkar cologne and is a favorite of both men and women!
Magnolia: So sweet and floral just like a blooming magnolia flower with just a hint of lemon and rose! If magnolias are your favorite like they are mine you will love this beautiful smelling soap! A true southern fragrance. This soap is a creamy white color.